Spring Tech Event - Postponed
ISD's leadership has decided to postpone this year's Spring Tech event. Our commitment will always be to the well-being of the ISD community and, as a result, this event will be rescheduled at a later date. We will continue to send new information as it becomes available and will share any updates with the membership as planning continues. All the best to each ISD member during this time.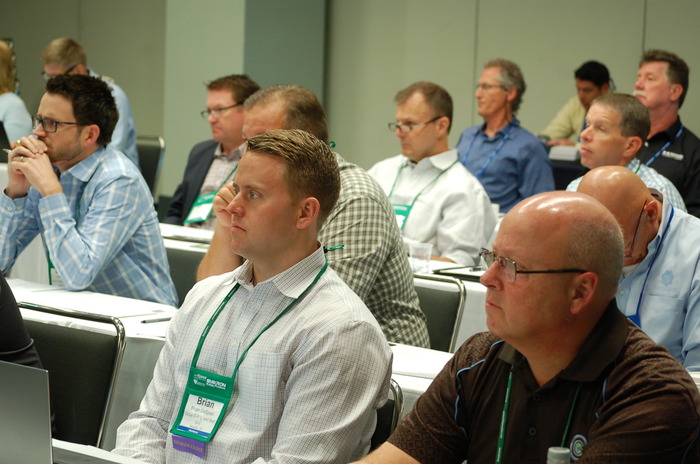 Spring Tech Member Sponsor: Eagle Elastomer
Spring Tech Facility Sponsor: ACE Products & Consulting,
Planning for the annual ISD Spring Tech Event is well underway. Registration is open now!
ABOUT THE SPRING TECH EVENT
This powerful program connects technical experts with members who want to hear about the latest technologies and product developments. Designed as a short, intensive educational conference, with time built in for networking and meaningful small group discussion and dialogue, participants can create their own schedule based on the presentations confirmed and described below.
Schedule
Day 1
| | |
| --- | --- |
| 12:50 p.m. | Meet at ACE Products & Consulting; Welcome |
| 1:00 - 1:30 p.m. | New Technology - Nano Filters/Carbonates (Frank Pappas) |
| 1:35 - 2:05 p.m. | New Technology - Fluoroelastomer Compounds (John Allen) |
| 2:10- 3:00 p.m. | New Technology - Silicone/Rubbber (Erick Sharp |
| 3:00 - 3:15 p.m. | Break |
| 3:15 - 4:15 p.m. | ACE Lab Tour |
| 4:20 - 5:10 p.m. | Failures and Testing (Doug Foster) |
| 6:00 - 8:00 p.m. | Group Activity |
Day 2
| | |
| --- | --- |
| 8:00 a.m. | At ACE - Review Day 1 |
| 8:15 - 9:00 a.m. | Presentation: XRG (Extra Recovery Gasket ((Robert Taylor) |
| 9:10 - 10:00 a.m. | Presentation: Online Digital Service for Fabricators (Christopher Morris) |
| 10:00 - 10:10 a.m. | Break |
| 10:10 - 11:00 a.m. | Presentation: Comparison of O-Rings, X-Rings and Multiseals (Dan Maydell) |
| 11:10 - 12:00 p.m. | Presentation: Rubber Expansion Joint: Basic Applications to Advanced Solutions (Lloyd Aanonsen) |
| 12:00 - 12:30 p.m. | Lunch (Hosted by Eagle Elastomer) |
| 12:30 - 1:45 p.m. | Eagle Elastomer Micro Presentations |
| | - Introduction/History of Eagle (Regan McHale) |
| | - Creating a Plant Safety Video (Jason Bockmuller) |
| | - Steps to Ensuring Cyber Security (Charlie Christie) |
| | - Business Activity Monitoring, Alerting & Automation (Neil McHale) |
| | - Identification & Traceability Extrusion (Brian Chandler) |
| | - Weigh-up Process Efficiency & Traceability (Zach Sutliff) |
| 1:45 - 2:15 p.m. | Travel to Eagle Elastomer |
| 2:15 - 3:15 p.m. | Plant Tour |
| 3:30 | Depart for Airport |
---
From Past Spring Tech Event Attendees:


"I wasn't sure if coming to the Tech event a second year in a row would be worth it, but I learned as much this year as I did last year. It just keeps getting better."

"I had to say there were many of the subjects presented that I knew much of the subject matter on. However, it was presented it such a concise and clear manner that I really want to take the same presentations and share with the rest of our staff."

"Great event and great presenters with still plenty of time for networking, excellent!"