2018 Spring Tech Event and Seminars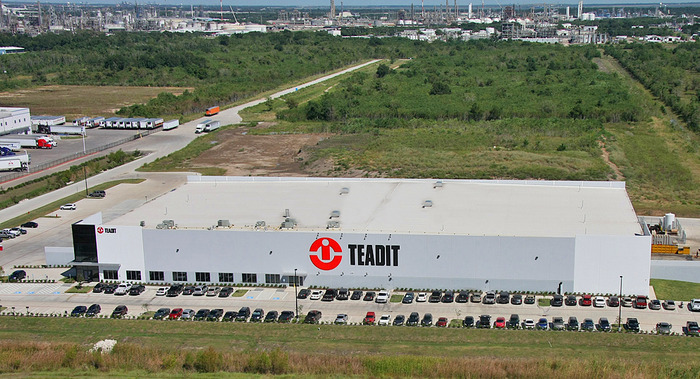 April 12 & 13
Houston, TX
The annual ISD Spring Tech Event was held April 12 &13, 2018 in Houston to rave reviews. 45 participants and presenters mingled, sharing some of the latest updates on sealing technologies and products, as well as comparing notes on 3D printing opportunities and other topics. A HUGE thank you to both Teadit for their outstanding job hosting the event, and to all the presenters for their time, energy and expertise. Presentations will be posted on the website under Resources within the next week.
This event was designed to offer great technical training for the budget conscious - $150 per attendee. Includes all sessions, lunches, and a reception. What a deal!
The Spring Technical Events are a great opportunity to spend time with the experts, be exposed to lots of different sealing technologies – AND spend time networking with your peers.
Listing of Sessions
Thursday

8:30

Continental Breakfast and networking - Banquet Hall

9:00 - 10:00

Update to ASME B16.20 – Performance based evaluation on spiral wound gaskets - Teadit

Gasket Fabrication – Why it matters how it's made - Elasto Proxy

Parker - Polyurethane materials

10:00 - 10:15

Break - Lunchroom

10:15 - 11:15

Typical metallic gaskets for industrial applications, how they are made, and where they are used - Teadit

3D Printing Panel Discussion

Parker - Polyurethane materials

Tour

11:15 - 11:30

Break - Lunchroom

11:30 - 12:30

Latest innovations in PTFE gaskets - Teadit


Gaskets and LDAR - Thermoseal

12:30 - 1:15

Lunch - Banquet Hall

1:15 - 2:30

Plastics - SEPCO

Gasket Fabrication – Why it matters how it's made - Elasto Proxy

Tour

2:30 - 2:45

Break - Lunchroom

2:45 - 4:00

Air Seals & Bearing Protectors - SEPCO

Latest innovations in PTFE gaskets - Teadit

Rubber Expansion Joints: Basic Applications to Advanced Solutions - General Rubber

4:00 - 4:15

Break - Lunchroom

4:15 - 5:15

Update to ASME B16.20 – Performance based evaluation on spiral wound gaskets - Teadit

3D Printing Panel Discussion

Gaskets and LDAR - Thermoseal

6:00

Reception

Friday

8:30

Continental Breakfast and networking - Banquet Hall

9:00 - 10:15

Rubber Expansion Joints: Basic Applications to Advanced Solutions - General Rubber

Sealing Application Workshop (Cliff Goldstein, Eclipse Engineering)

Plastics - SEPCO

10:15 - 10:30

Break - Lunchroom

10:30 - 11:45

Typical metallic gaskets for industrial applications, how they are made, and where they are used - Teadit

Sealing Application Workshop (Cliff Goldstein, Eclipse Engineering)

Air Seals & Bearing Protectors - SEPCO

12:00

Departures
---
From Past Spring Tech Event Attendees:


"I wasn't sure if coming to the Tech event a second year in a row would be worth it, but I learned as much this year as I did last year. It just keeps getting better."

"I had to say there were many of the subjects presented that I knew much of the subject matter on. However, it was presented it such a concise and clear manner that I really want to take the same presentations and share with the rest of our staff."

"Great event and great presenters with still plenty of time for networking, excellent!"