---
Recent ISD News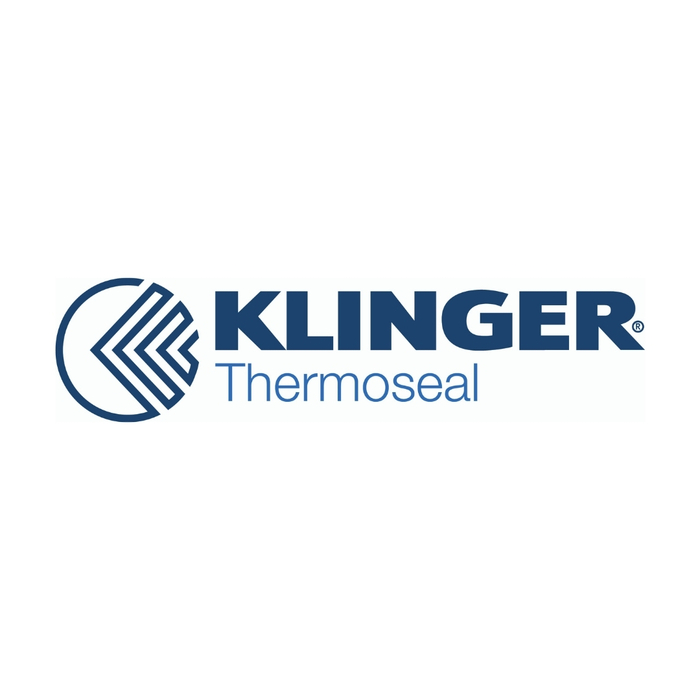 For Immediate Release
Sidney, OH: KLINGER Thermoseal is pleased to announce their rebranding on January 1, 2021. The company name changed from Thermoseal Inc. to KLINGER Thermoseal. The name change, along with the new logo, emphasizes the strength and reliability of the worldwide network of KLINGER Group companies.
---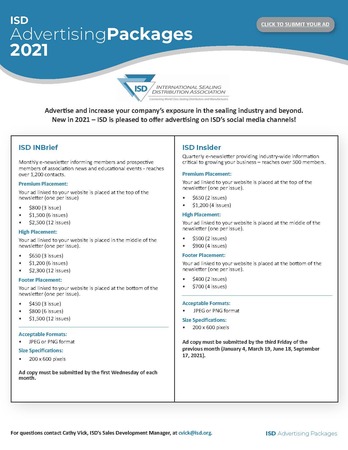 Advertise and increase your company's exposure in the Sealing industry and beyond! There are no additional fees for color ads and a set fee for premium placement in the Joint Summit Guide & Membership Directory.
---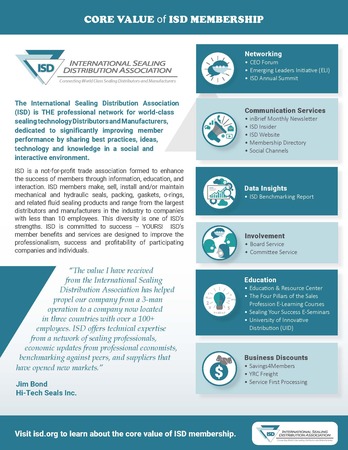 ISD is a not-for-profit trade association formed to enhance the success of members through information, education, and interaction. ISD members make, sell, install and/or maintain mechanical and hydraulic seals, packing, gaskets, o-rings, and related fluid sealing products and range from the largest distributors and manufacturers in the industry to companies with less than 10 employees. This diversity is one of ISD's strengths. ISD is committed to success -- YOURS! ISD's member benefits and services are designed to improve the professionalism, success, and profitability of participating companies and individuals.
view all news
Sponsors
Renew Your Dues

ISD Benchmarking Reports

In short, this report presents a wealth of financial and operating guidelines. In addition, it provides direct comparisons between your firm and other participating firms.
This valuable information is only available for free to distributor firms that participate in the study. Participants receive the Profit Report and the Profit Improvement Profile.
Upcoming Events
February 10, 2021
12:00-1:00PM
Presenter: Joe Calvello
---
February 17, 2021
3:00-3:35PM
Presenters: Ian Heller and Alex Chausovsky
---
March 18, 2021
3:30-4:00PM
Presenters: Ian Heller and Alex Chausovsky
view all events