Latest News

Registrations are now open for ISD's 2017 Spring Tech event, planned for April 24-25 in Alabaster, AL (just outside Birmingham.) A big Thank You to Sepco for hosting this year's event. We will once again have a range of topics to choose from, including sessions such as: Innovation in PTFE Gasket Technology, with a focus on Rail Car application, Differences in Flexible Graphite, Industrial Rubber, Plastics, Isolators, Tours and much more. This event is designed to offer great technical training for the budget conscious - $245 for the first attendees, and $195 for additional attendees from the same company. Includes all sessions, lunches, and dinner on Monday. What a deal!
---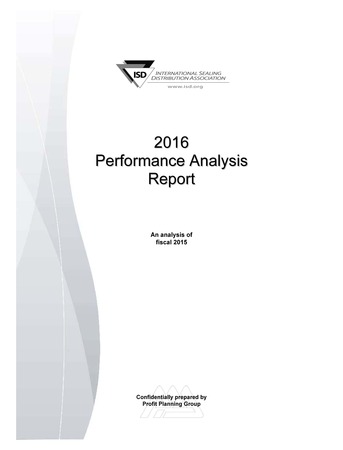 How do you stack up against your peers? A clear view of what constitutes "good" vs "great" performance is a key first step in figuring out your plan moving forward. If you did not participate in the Al Bates Profit survey and report this year, the good news is you can still benefit from seeing the overall report - [click here] to purchase one for $199.
---

It was a memorable Summit in Savannah where we were once again blown away by Herb Meyer's insights on the world, led through some excellent financial analysis by the one and only Al Bates, brushed up on sales skills with Paul Reilly, dressed up in our best 1920's outfits for the closing dinner, and networked with everyone like crazy. Check out the photos and session handouts below, and don't forget to give us your feedback if you haven't yet.

Relive Moments From The Summit

View and download photos from the 2016 FPDA/ISD Summit on SmugMug by clicking here. You can also upload photos and videos you took during the Summit to share with the other attendees, just click here to get started.
View the full recap by clicking here.
---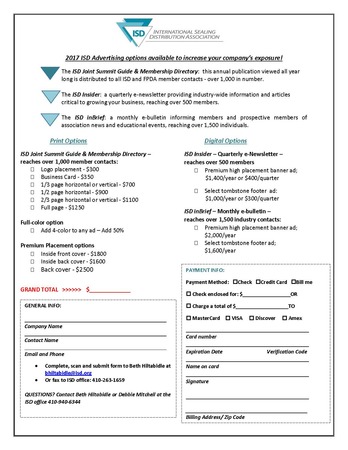 Increase your company's exposure in the sealing industry and ADVERTISE on the ISD website, in the monthly and quarterly e-newsletters and in the 2017 ISD Summit Guide and Membership Directory.
Click here to view all of the options for advertising.
Act Now - Its an investment that can create many new opportunities in 2017 and beyond!
Upcoming Events
April 24-25, 2017
Alabaster, AL
---
August 8-10, 2017
August Training Camp
Dayton, OH
---
September 24-27, 2017
Renaissance Nashville
Nashville, TN
---
October 31 - November 2, 2017
October Training Camp
Dayton, OH
---
March 11-14, 2018
JW Marriott Indianapolis
Indianapolis, IN
View all events »
Distributor Search
---
Partners
See all partners
---
Quick Links