SPEAKERS & PRESENTATIONS
There's "No Limits" to what you can learn and experience at the 2019 FPDA/ISD Joint Industry Summit! With a packed agenda and several networking events, you don't want to miss the most talked about event of the year.
Mary Kelly, PhD, CSP, Commander, US Navy (ret)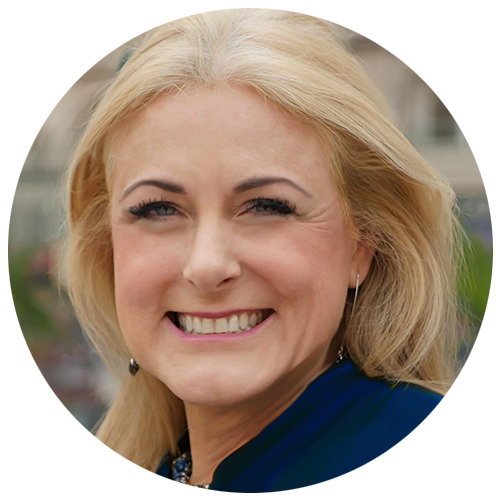 Economist and Leadership Speaker | Corporate Advisor
Dr. Mary Kelly is an internationally renowned author and keynote speaker on leadership, productivity, and business growth. In 21 years as a Navy intelligence and logistics officer, Mary trained more than 40,000 military and civilian personnel.
She has spent 25 years active in the Navy leading multi-national teams throughout Asia. She was an intelligence officer specializing in Asia and Russia, an HR director, a chief of police, and a professor at the Naval Academy. Her Ph.D. is in economics, and she specializes in development. Mary is the author of 11 books on business growth and leadership.
Keynote Address - Why Leaders Fail and the 7 Prescriptions for Success
Monday, October 7th | 9:15 AM - 10:45 AM
Many good people, when they rise to leadership positions, fail. Good leadership seems easy in theory but actually living, executing, and fostering strong, effective leadership in corporations and organizations is tough.
How can we ensure success? What do successful leaders do differently? What are the surprisingly common mistakes that many leaders unknowingly make that derail their success? Using current data and case studies collected through years of corporate and military leadership, you'll learn why so many leaders fail, and how to avoid the hidden pitfalls,
Leadership is most critical during times of crisis. Leadership happens when things are tough and there are problems to solve. Why Leaders Fail shows attendees how to be even better leaders.
Learning objectives:
Gain insights into behaviors that may be sabotaging the loyalty of direct reports
Understand why their top talent may not be performing up to their potential
Align team goals with organizational mission using Mary's tools to maximize profitability
Develop awareness of how leaders are perceived by their direct reports, peers, and supervisors
Includes a personalized leadership assessment to help identify leadership strengths and weaknesses
ISD Emerging Leaders & FPDA Young Executives Workshop: "Top Secret Leadership"
Monday, October 7th | 11:00 AM - 12:00 PM
For those individuals who are members of the ISD ELI and FPDA YES communities.
From a former Naval intelligence officer, learn the secrets of military leadership and apply them to your organization. Getting people to work together is challenging. Office tension, competition, gossip, personal agendas, and pettiness reduce morale and productivity.
How does the military get people to work together? How do they get an intense commitment from their people? What is the military doing that civilian organizations can copy? Do you ever wonder how the military recruits people from all walks of life and coalesces them into cooperative, fighting teams?
Find out how you can use military approaches to enhance communication and teamwork, develop integration, and facilitate a positive work environment.
Learning objectives:
How to be more productive in less time
How to work better together to accomplish more
How to communicate clearly throughout organizations
How to set and exceed expectations
How to conquer the obstacles that create barriers to effective teamwork
How to best use the strengths of people you work with across generational gaps
How to build loyalty throughout your corporate culture
How to create a vision-focused, mission-oriented workplace
---
Mark Dancer
Founder, Network for Channel Innovation

Mark Dancer is a leading authority and author on channel innovation and transformation. As Fellow for the NAW Institute for Distribution Excellence, Mark works to help leaders drive innovation as they respond to disruption by online marketplaces, globalization, and other market-changing developments. Mark is the lead researcher for the next Facing the Forces of Change® report.
Mark founded the Network for Channel Innovation to strengthen the practice and impact of channel innovation through awareness, advocacy, and research, and the Future of Channels blog for sharing ideas and insights among channel innovators.
Mark is a frequent speaker, workshop facilitator, and author. Drawing on leading-edge channel research, creative insights and practical experience, Mark helps channel innovators develop foresight, build visions and achieve goals. His work draws on thirty years of channel research, strategy and planning across global markets and technology, commercial, industrial, services, construction, food and beverage, automotive and other sectors.
Mark is a graduate of the U.S. Naval Academy and the Kellogg School of Management at Northwestern University.
Educational Workshop: Facing the Forces of Change®: Scenario Planning for Distributors
Tuesday, October 8th | 8:30 AM - 10:00 AM
Great movements start with a shared purpose, and there is evidence that a movement is percolating in wholesale distribution. Leaders are rising to fight disruption by becoming innovators of business services and customer experiences. Scenario planning can play a vital role in helping distributors break free from traditional leadership mindsets, supplier partnership precedents, and customer willingness to pay. In this education session, Mark Dancer will provide a preview of findings and recommendations from three scenario analysis chapters from the next Facing the Forces of Change® report and introduce a scenario planning process designed for use by distributors. Scenarios discussed include embracing virtual markets, revitalizing the value chain, and leading a real-world renaissance.
IndustrySpeak Session: Facing the Forces of Change®: Can Distributors Innovate to Dominate?
Tuesday, October 8th | 10:30 AM - 11:15 AM
The primary goal of the next edition of Facing the Forces of Change® is to help distributors "connect the dots" between the forces of change and creating game-changing business innovations. Our research found that distributors are not participating in world-class innovation forums, nor are they aware of (or applying) the innovation best practices in their business. Disruptors are heavy users of innovation methodologies while distributors are focused on continuous improvement, which is mostly getting better at being a traditional distributor. The result is that distributors are fighting with one arm tied behind their back. In this session, Mark Dancer will share business innovation practices and stories from distributors that are leading the charge not just to survive but dominate through innovation.
---
Joseph Ellers
Owner, Palmetto Associates, and Marketing and Advertising Consultant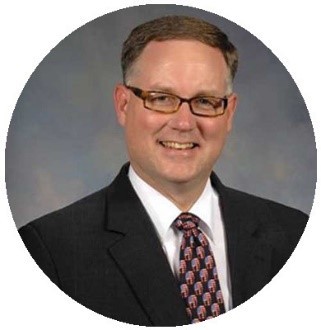 Joe Ellers began his sales career in 1978 and sales management responsibilities in 1984. In his career, he has worked with manufacturers, reps, and distribution. His company, Palmetto Associates, has worked with over 1700 customers throughout the world. He has worked with many of the major trade associations and is a long-time faculty member with UID.
He has authored the following books: The Sales Manager's Handbook; The Best Distribution Sales Book Ever; and Market-Driven Manufacturing (with F. Paul Clipp); along with a handful of history and fiction works.
Ellers has also written numerous articles for such publications as Textile Manufacturing, Quality Digest, Bobbin, Southern Purchaser, Networker, Electronic Distribution Today, Better Repping, The PT Distributor and Tradeshow Week as well as several training programs for the National Management Association.
In 1996, Ellers was elected to the Russian Academy of Quality Problems. He currently serves as a Colonel in the South Carolina State Guard and has served in various government capacities.
IndustrySpeak Session - Are You Sure You Know What Your Customers Really Care About?
Tuesday, October 8th | 8:30 AM - 9:15 AM
Almost all of the buzz in the business world is about the importance of price in every competitive situation. But think about this question: How many of my suppliers do I switch every year, simply to save a few dollars? Most decisions to switch suppliers are more complex—and have several reasons at their base. In this discussion, we will focus on the "chain" that links us to the end user.
Good sales strategy requires a better understanding of what our customers (and prospects) really want.
Key takeaways: This session will address the key links of the chain:
What are the key end-user issues?
What are our customer's strategies, goals, and problems?
What are our "rings of value?"
How can we leverage our vendor's competitive strengths to add value?
Who should attend? This session is designed for owners, sales managers, and salespeople.
Educational Workshop - Strategies for Increasing Gross Margins
Tuesday, October 8th | 10:30 AM - 12:00 PM
Every business is faced with a very important question: How much do we get to keep out of every sales dollar? We also know that there are tremendous downward pressures on gross margins. Business leaders need to have a specific set of actions designed to increase gross margins, in place, at all times. The goal is for each participant to leave the session with a handful of takeaways that can be "ruthlessly" implemented when you get back to work.
The problem is not simple—and there is not a simple quick fix; but there are proven strategies that will help you to avoid really gross—gross margins.
Key takeaways: This session will address the six most effective strategies for increasing gross margin percentage:
Target markets/accounts/prospects
Focus Products
Clarity on "Good" orders
Impact of commission strategies on margins
Company policies
Cost reduction
Who should attend? This session is designed for owners, sales managers, branch managers, product managers, and operations managers.
---
Andrew Johnson
CEO, ShelfAware
Andrew Johnson is an entrepreneur, inventor, and business owner. Formerly the sales manager at the family distribution company, O-ring Sales & Service, he is now pursuing a new endeavor, a tech startup called ShelfAware, which is attempting to redefine industrial distribution by leveraging RFID technology, the internet, and the power of data. He is also lucky to work with his three equally talented and passionate brothers.
IndustrySpeak Session: A Practical Approach to Innovation – Theories into Reality
Tuesday, October 8th | 9:15 AM - 10:00 AM
Andrew Johnson, CEO of ShelfAware, will explore several use cases that illustrate entry level innovations in process automation, the Internet of Things (IoT), and business optimization. His presentation will include demos of hardware and software to bring these high-tech theories into reality, showing attendees how they can create value-added systems.
---
Keath Ford
Senior Marketing Manager, Kaman Fluid Power
Keath Ford is the Senior Marketing Manager of Kaman Fluid Power, bringing 20 plus years of experience in sales and marketing to his position.
IndustrySpeak Session: Kaman: 4 things you need to know about the future of industrial marketing

Tuesday, October 8th | 11:15 AM - 12:00 PM
Consumers expectation are higher than ever before – and that means everyone is upping their game. Marketing today is about delivering insightful, useful and re-tellable content. There are fundamental key insights to help building a marketing playbook, that the marketing specialists at Kaman will share with attendees.
---
Mike Staver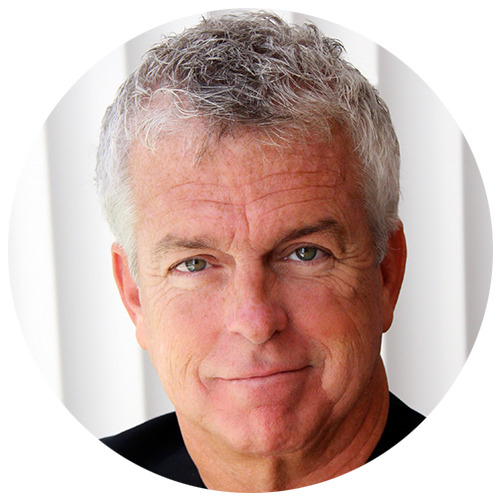 CEO, The Staver group
Mike Staver is the author of "Leadership Isn't for Cowards" and an internationally respected speaker and coach. Mike takes noisy, often complex, leadership content and makes it immediately useful, digestible and entertaining.
Mike has degrees in Business Administration and Counseling Psychology and is a Certified Speaking Professional. Companies from Federal Express and Miracle Ear to Leading Real Estate Companies of the World and the Mayo Clinic have repeatedly invited him to contribute to the development of their leaders.
Most recently, some of Mike's work was ranked #1 by Training Magazine on their 2018 Training Top 125 list, which recognizes organizations with the most successful learning and development programs in the world.
Wellness Isn't for Cowards
Wednesday, October 9th | 8:30 AM - 10:00 AM
We live in an age when it is more and more challenging to manage all of the information, demands, and challenges that are coming at us. It takes real courage to stand firm in what you believe and then to get your followers to understand what really matters and how to execute effectively. How is a leader supposed to manage all they have to deal with and keep themselves vital and well? Often, people find themselves working themselves to distraction and believe that a trip to the gym is having sufficient impact. But what if there was more to leading than just getting the job done? In this session, you will discover the answer to that question!
Discover:
How your brain works against you and what to do about it
The key steps to building a mindset and lifestyle that serves you
How work/life balance is impossible and what the better alternative for you is.